Monday, May 10, 2010
Basi-Virk confirmed today 10:00 AM
.
Confirmed: File #23299 is listed for another pre-trial hearing (JSL) today, May 10, 2010, at 10:00 AM in BC Supreme Court. A brief listing of charges:
* Accepting bribe
* Breach of trust
* Fraud
Today may also be Robin Mathews Day in BC Supreme Court.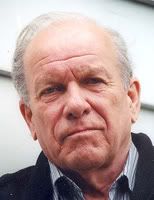 Excerpt from
A Monstrous Canadian Miscarriage of Justice About To Unfold
By Robin Mathews
The Legislature Raids - May 7, 2010
...
William Berardino was appointed – flying in the face of all Crown Counsel, all Special (Crown) Prosecutor, and other relevant Prosecutor legislation – as Special Crown Prosecutor. We know that he was appointed by a ministry in which the Attorney General, Geoff Plant, had been his partner and colleague for seven years. The Deputy Attorney General, Allan Seckel, had been partner and colleague of Mr. Berardino for eleven years. By every statement and every intention of legislation creating the position of Special (Crown) Prosecutor, the appointment of William Berardino was improper
...
""""""""""""""""""""""""""""""""""""""""""""""""""""""""""""""""""""""""""""""""""""""""""""""""""""
Comments:
.
Very interesting, JW.
Makes me wonder how it was so easy for Gordo to arrange all that.
I think Frank Alconcel was the cell-mate who talked to the Vancouver journalist for her story (which didn't get a whole lot of distribution).
Couldn't get the search boxes to accept 10-01-2003 as a valid date, for some reason. What did you find?
.
Post a Comment
<< Home